Currently, it takes 45mn to assemble a « 25€ BBQ ». The existing 25€ BBQs are sold into a box of 80 parts... After a BBQ session, it is impossible to dismantle, to carry and to stock.
Carrefour has reimagined the economy BBQ, reducing it to just seven parts, which can be assembled or dismantled in just 90 seconds.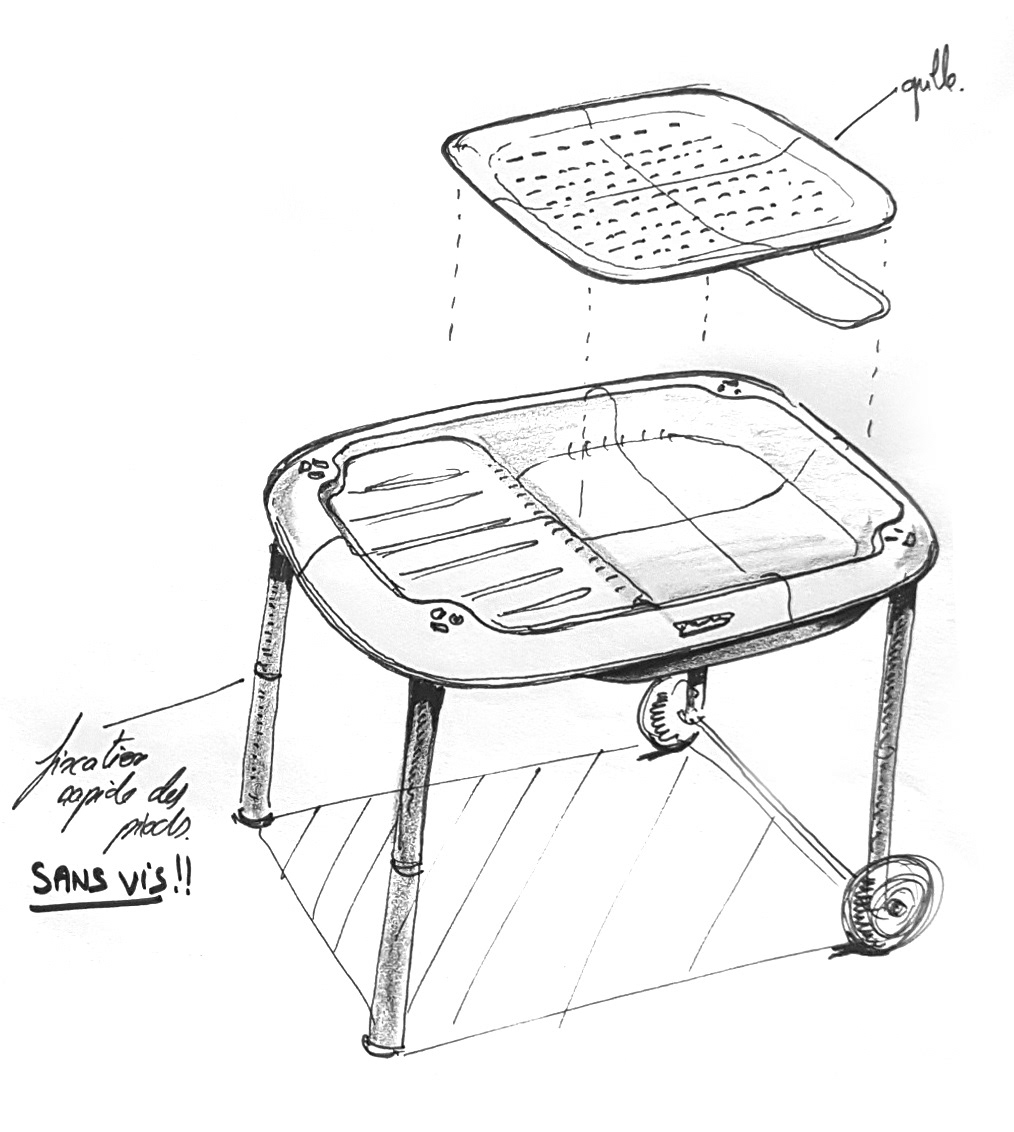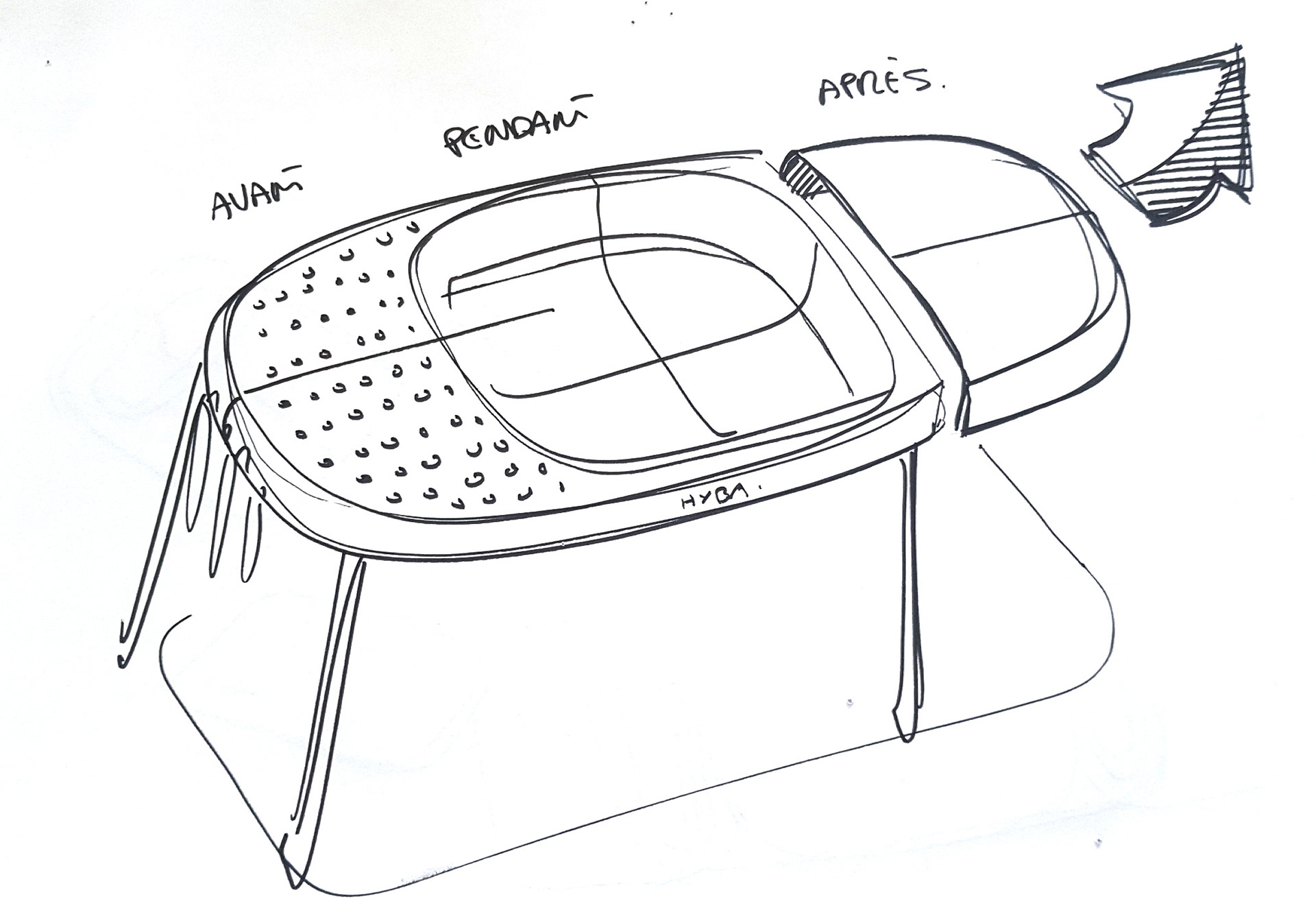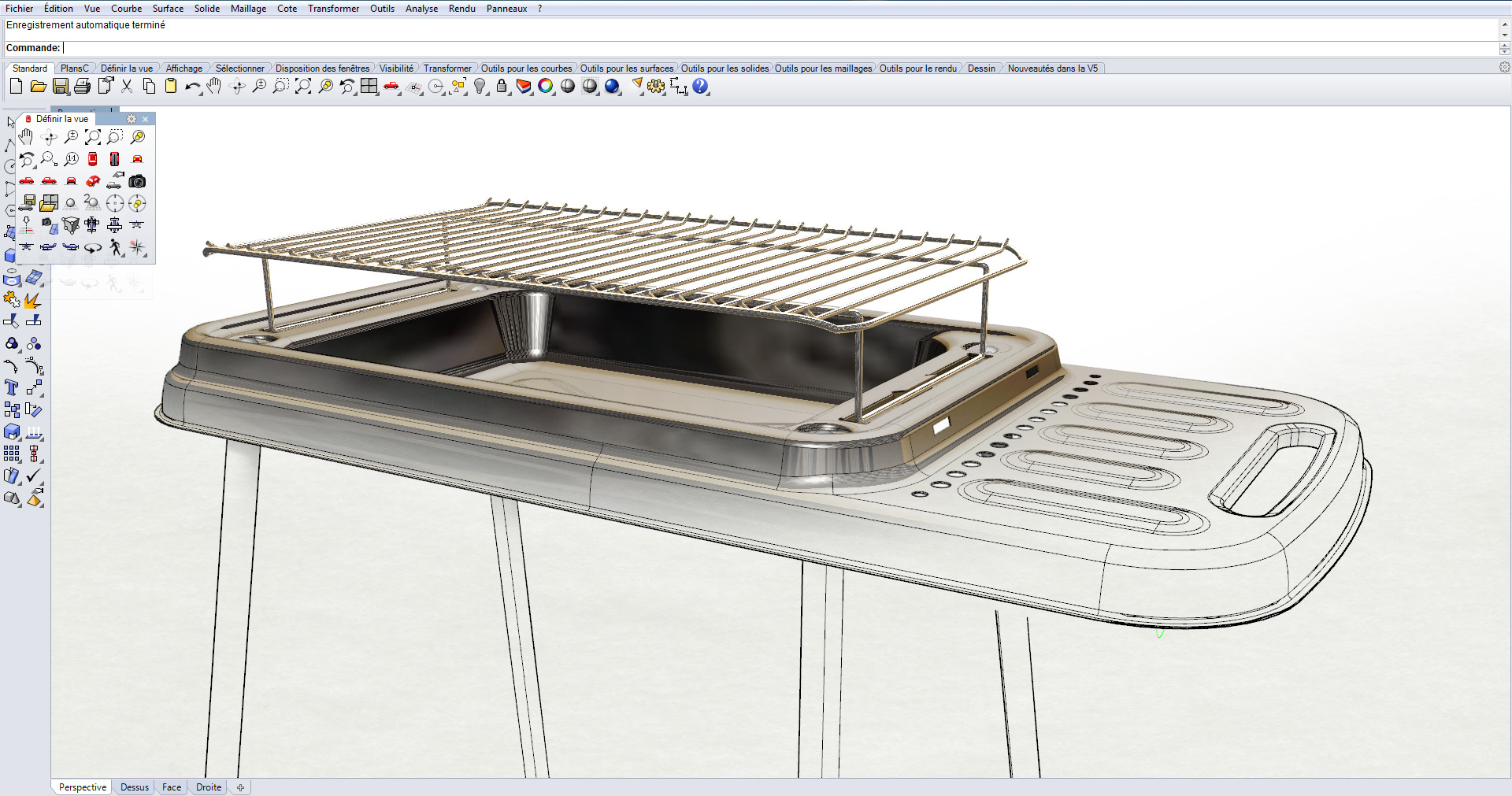 With our creation, we have completely reinvented the barbecue with only seven parts instead of 80. 
It only takes 90 seconds to assemble it. 
The compact tank is made of just one part and with its sink shape is easier to clean. It features a shelf and the four legs can be stored inside it. 
We have also integrated a system for adjusting the height of the grill using lateral legs. The user can also use these grill legs (patented system) to place the grill on the ground without getting whatever they are barbecuing dirty.
Whenever flames appear, there is a tendency to remove the grill hurriedly, resulting in sausages falling… To prevent this from happening, we have added an edge to stop sausages falling off the grill.
Finally, we have added a blue cover which protects the tank from bad weather. This protects the car or the house if the barbecue still has ash in it when it is put away. And many users will shake the cover to stir up the glowing embers…
Basically, we have succeeded in designing a product that is much more appealing to use and significantly less expensive than standard products made by competitors.
HYBA S20

Instant Barbecue
​​​​​​​
Nous sommes très heureux d'avoir ensemble, avec les utilisateurs, 
imaginé et conçu en France ce barbecue.
Ludo, Marc, Cyril, Jérôme, Philippe, Charlotte, Emmanuel, Eric, Mikael, Cedric, Anouk, Delphine, 
Sandrine, Christophe, Benjamin, Michèle, Nicolas, Jannick et Sébastien.
Only 22€ - Available in Carrefour Stores
©CARREFOUR - 2019
MULTI INVENTION & DESIGN PATENTED